Top Tips for Wabi-Sabi Interior Design
Wabi-sabi is the centuries-old Japanese philosophy of finding beauty in the imperfect, the fleeting and the unfinished. By embracing flaws rather than fighting them, this approach evokes feelings of acceptance, humility and serenity. Create a peaceful ambience in your home with these wabi-sabi interior design tips.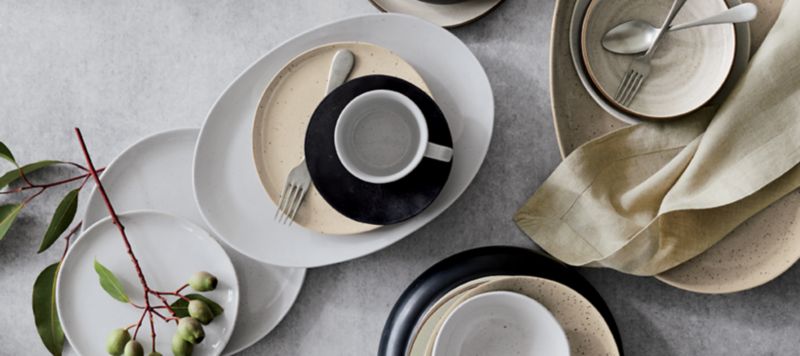 Celebrate the Imperfect
Wabi-sabi's most recognisable characteristic is the notion of finding beauty in imperfections. Where some may see a flaw, the wabi-sabi perspective finds a character. Embrace imperfections by selecting furniture, housewares and decor with irregularities in colour, shape and texture. In the kitchen, choose handcrafted ceramic dinnerware. Rather than going for a matching set, opt for plates, bowls and cups in a variety of shapes and glazes, and don't be afraid to use antique serve ware that shows some wear. In the living room, a linen sofa offers a lived-in look that exudes wabi-sabi. A full-grain leather chair is another great option, revealing the hide's unique markings and developing a rich patina as it ages. Accessorise seating with throw pillows and blankets that complement each other without matching precisely, and arrange them asymmetrically for a casual feel. The bedroom is also ripe for wabi-sabi. Instead of choosing matching nightstands, pick out a couple of different styles. Layering a slightly rumpled duvet and blankets across the bed can also channel this laid-back aesthetic.
Simplify, Simplify
Wabi-sabi emerged in 15th-century Japan to counteract the lavish ornamentation favoured at the time. Emphasising simplicity over abundance, wabi-sabi interior design offers a lived-in approach to minimalism, creating a relaxing atmosphere in the home. While the look should be simple, it doesn't have to be pristine. In the living room, casually toss blankets in a handwoven basket beside the couch for a clean, yet cosy, vibe. Organize your personal library with solid wood bookshelves that highlight the material's subdued beauty, and use open shelf space to display antiques and handmade ceramics with eye-catching irregularities. In the kitchen, focus on nature's innate beauty with a centrepiece composed of fresh fruit in a glazed stoneware bowl. For a serene glow on the mantel, light pillar candles in votives and lanterns. Style the bedroom with a handcrafted sculpture on the dresser or original artwork on the wall to give the space more personality.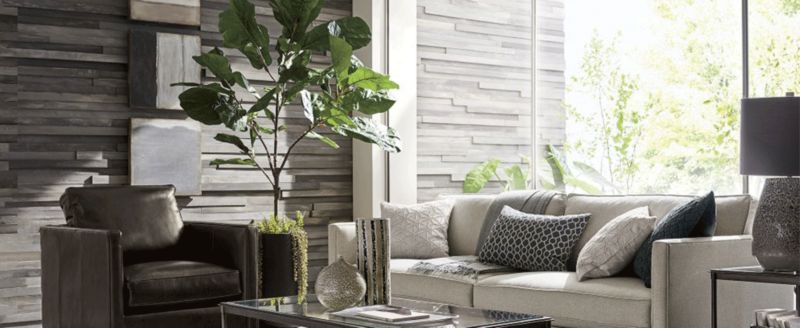 Connect to Nature
Because wabi-sabi philosophy fosters a connectedness to the earth, welcome natural beauty into your home with botanicals. Scatter small potted succulents across the dining room table for vibrance, or accent the bathroom with potted grass. In the corner of the living room, display a faux Japanese maple tree potted in a rustic concrete planter, or arrange tall ginkgo stems and thin birch branches in a ceramic vase. Use other earthy materials to embrace the natural aesthetic. Select solid wood furniture pieces that showcase richly swirling grain. Consider displaying sand, stones and pinecones in clear hurricanes on the mantel. Another way to bring the outdoors in is to incorporate natural colours into your design scheme. Shades of beige, grey and green create a serene effect in any space. If you prefer a brighter look, use pillows, blankets and curtains to invigorate the bedroom or living room with flower-inspired colour accents.
As you decorate, remember to slow down, unwind and appreciate the details. What are your favourite wabi-sabi interior design tips? Share them using the hashtag #CrateStyleSG.
[section_start]BLOCK_PRODUCTS_1[section_end]